Compagny history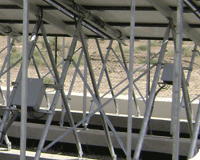 True faithful to our history, we arrived in the area of metrological services to valorize our expertise in integrating new technologies and procedures.
Our business solutions are simple and tailored, reliable and easily assimilable, have made and will make the reputation of our company.
From TELECOMS to oil, we are and we will be by your side.